Here we are, week # 2 on the race calendar. After the kickoff last weekend with VCXC and Interior Cross, things keep rolling along. The weather is looking a little less cross-like, but the season is still early. Enjoy the sun while we have it. It will be cold, wet, muddy, and miserable soon enough. We have a couple more series openers this weekend and everything goes down on Sunday.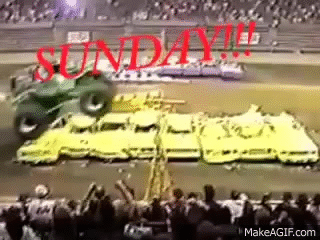 Pro City Cyclocross Grand Prix – Cross on the Rock

Cross on the Rock starts their season off with a return to Topaz park in Victoria. Last year's turnout was HUGE to this event and the 2016 offering is shaping up to be just as good. From the promoters:
"2015 saw the biggest cross races in Canadian History, 2016 should be even bigger. The Cross on the Rock Season opener is going to be one of the fastest races on the island. The course will have a good mix of wide open speed and twisty turny corners. There are a few less technical elements at Topaz which makes it a great course for new riders and racers. Always a great course for spectators. Bring you Mom, Grammy, and all your friends to show them how awesome Cross Racing can be! Brought to you by SHIMANO and Trek Bikes Victoria"
With the weather forecast looking as it is, we probably won't see the epic proportions of mud like we did last year, but expect it still to be a challenging course. Let's see if we can top the attendance record from last year. Get signed up:  https://raceroster.com/events/2016/10084/2016-cross-on-the-rock-pro-city-racing-gp
More info: http://www.crossontherock.com/
Here's a look at what went down last year:
School of Hard Knox CX – Interior Cyclocross
Interior Cross is on to their second race in their series this Sunday, School of Hard Knox in Kelowna. From the organizers:
"This is one of the original races and the venue always makes for some super fast, twisty and really exciting racing. Darrin's master race course design at it's best. So make sure to tell your friends and bring your whole family!"
Make sure to check out their Facebook page for more info: https://www.facebook.com/bcinteriorcyclocross/
Here's a look at how they do it in the interior:
Lake Sammamish GP – MFG Cyclocross
If you find yourself south of the border this weekend, all is not lost. You can still race. MFG gets their season going with the Lake Sammamish GP. MFG put on a great series and you owe it to yourself to try to make one of their events this year.
"Flat, fast, except, oh yeah, three sections of sand, two of them getting more and more impossible to ride through the day. Plenty of fast sweeping turns that beg your judgment at what speed to take. Bring your speed and running acumen."
All the info! http://www.mfgcyclocross.com/events/2016-series-1/
That's it for this weekend. Get out there and race!
-Brett