Summer may have had one last kick at the can this week, but the cooler weather is returning, and along with it, the rain. Just in time for two days of back to back racing. While it may not be enough rain to make things a total mudfest, it should be a nice change from the hot and dusty weather we had at Donkey Cross a couple of weeks ago.
This weekend offers the perfect opportunity for a double-header. Saturday is the classic Vanier CX race in Vancouver, part of the Vancouver Cyclocross Coalition series. Sunday has either the Cross on the Rock Coal Cross in Cumberland or the Sovereign Sizzle in Veron as part of the BC Interior Cyclocross series. With so much cross to choose from, you might as well go all in for both days.

Vanier CX – Saturday, Sept 30
It's time again for one of the biggest races on the Vancouver calendar. It's pretty hard to beat a venue like this. Cyclocross in the heart of Vancouver, with beautiful views of the city skyline and of the coast mountains (weather permitting of course). This race draws a big crowd so expected large categories and tough competition. This course is typically a fast one. Pure power often trumps technical prowess at Vanier so be prepared for sweeping corners and some fast straights. After the race refuel with the free BBQ. It's going to be a fun one.
Registration closes tonight: https://ccnbikes.com/#!/events/wcr-trt-vanier-cx
Here's a look at last year's action
Coal Cross – Sunday, Oct 1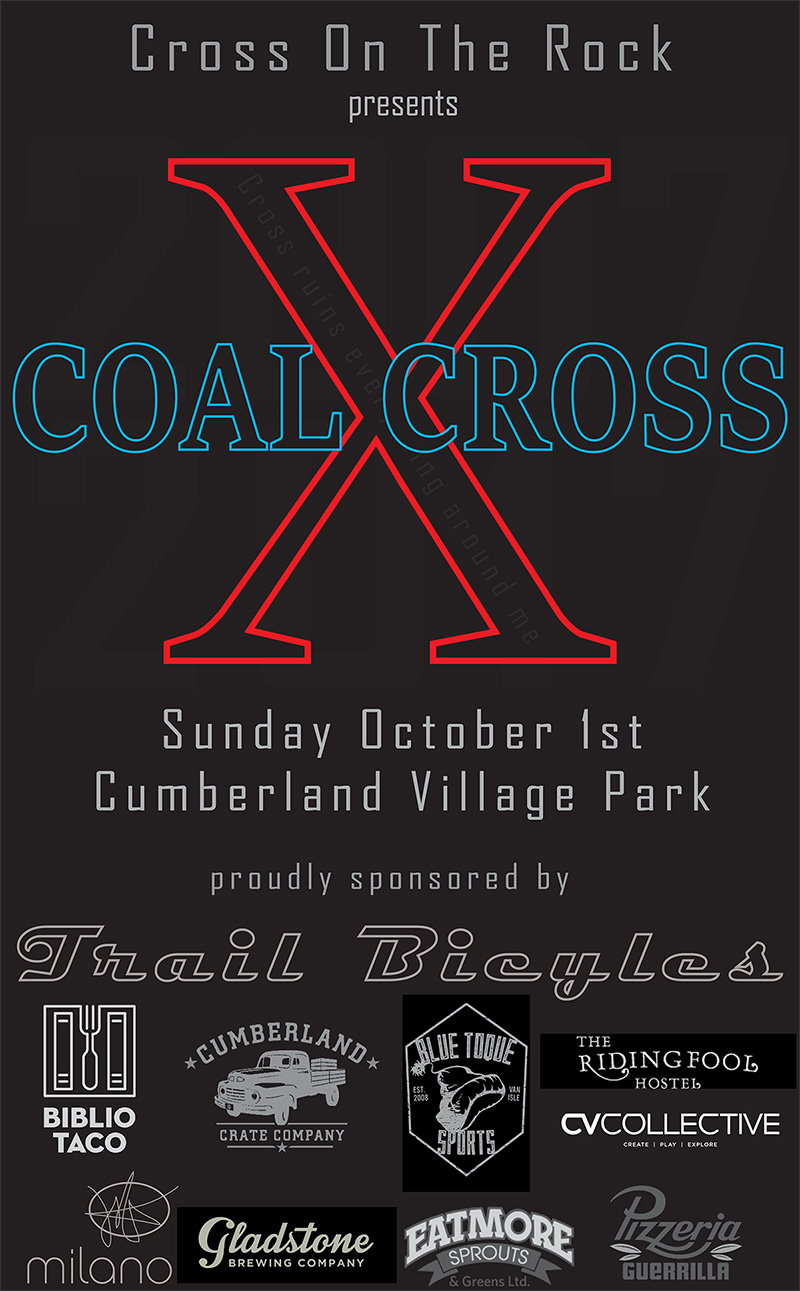 This Sunday marks the 10th anniversary of Coal Cross. Back in Cumberland this year at Village Park it promises to be a good one. Pre-reg numbers are already nearing 300. After all the elevation changes of Cross on the Rock's Tugboat Cross, this course will give the climbing legs a break. With next to no elevation, the course will be running fast. Expect some straights, some twisty corners through the trees, a bit of gravel, and potentially some off camber hillside corners. Of course there are really no breaks in cross, so expect to go hard from the start.
From the website:
A few tweaks to the classic Cumberland Village Park course that will offer plenty of twists, turns, straightaways, and don't forget the massive elevation gains! Plenty of opportunity to shout friendly "encouragement" to racers as this course doubles…triples (?) back on itself a few times. Some details will remain secret until raceday but there will definitely be a dizzying array of turns….all of them left handed (Go fast, turn left, NASCAR)
Registration: https://raceroster.com/events/2017/14138/2017-cross-on-the-rock-coal-cross
Check out the course map: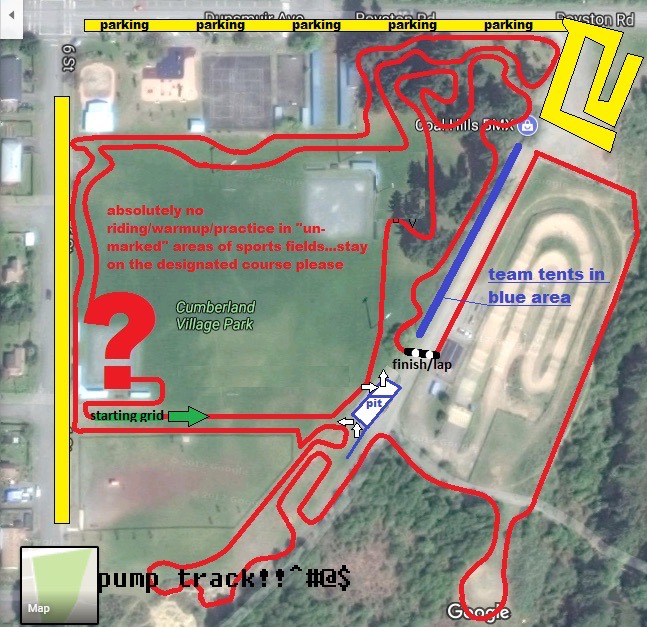 Here's a look at the 2012 edition of the race, which uses a similar layout as this year:
Sovereign Sizzle – Sunday Oct 1
BC Interior Cyclocross is keeping their action packed series rolling this weekend with the Sovereign Sizzle in Vernon. This will be race #5 of their incredible 10 race series. That's a lot of races.
From the race page
Welcome to the 2nd Annual Sovereign Sizzle, race #5 of the BC Interior Cyclocross Series. If you were here last season you know that the weather can be rough and tumble with some rock , dirt and mud thrown in for good measure. We are excited to offer some new features for this year utilizing our stadium with views of almost the entire course from the deck of the lodge.
Make sure to check out http://www.bcinteriorcross.ca/ for more info